Home use portable IPL hair removal
A simple, gentle treatment every week caneffectively stop it. With strong pulsed light (IPL), no plucking is required.Even at home, the effect can be achieved.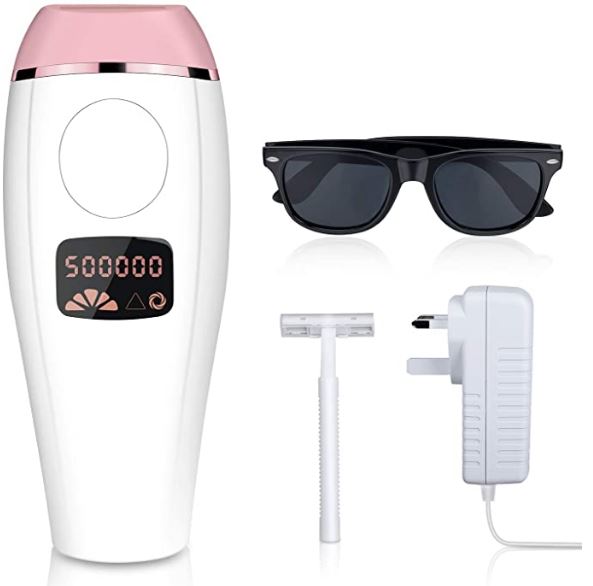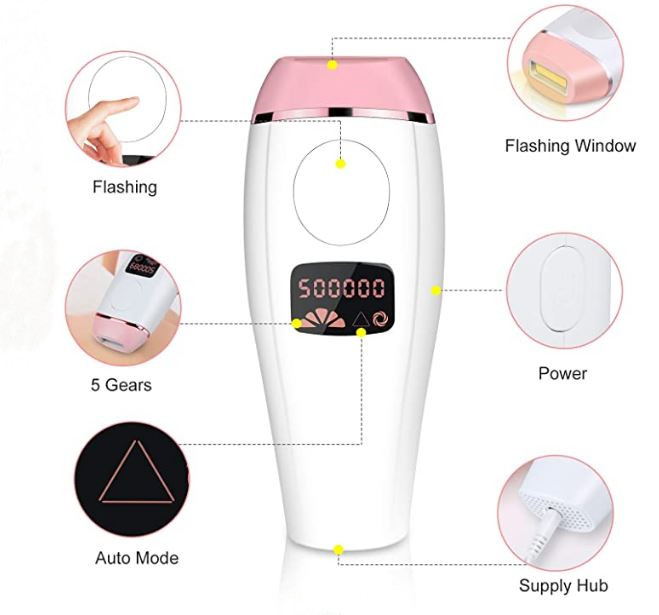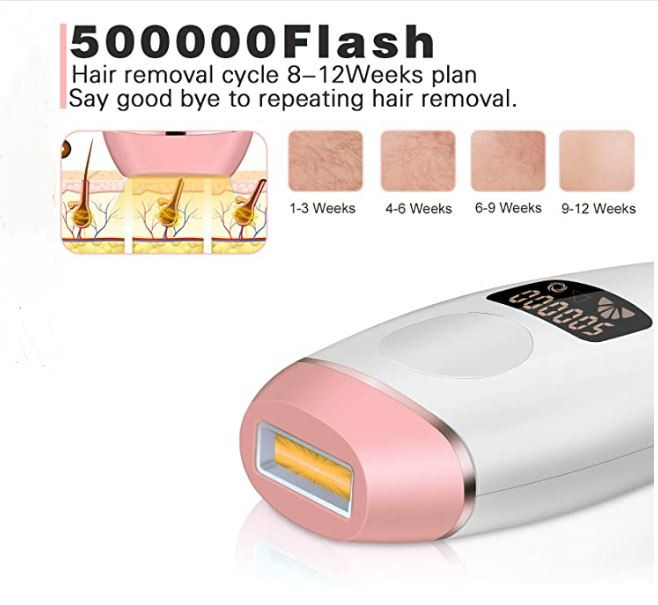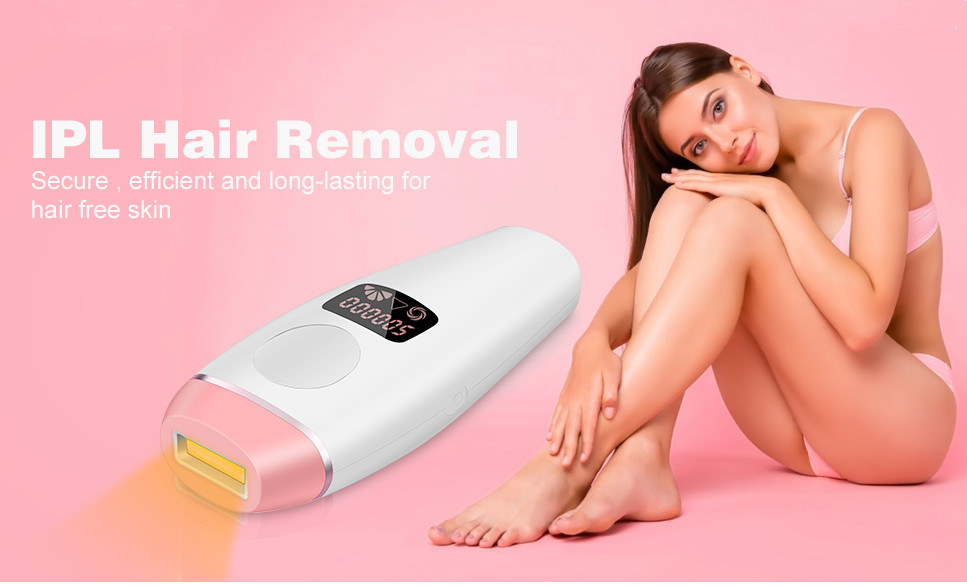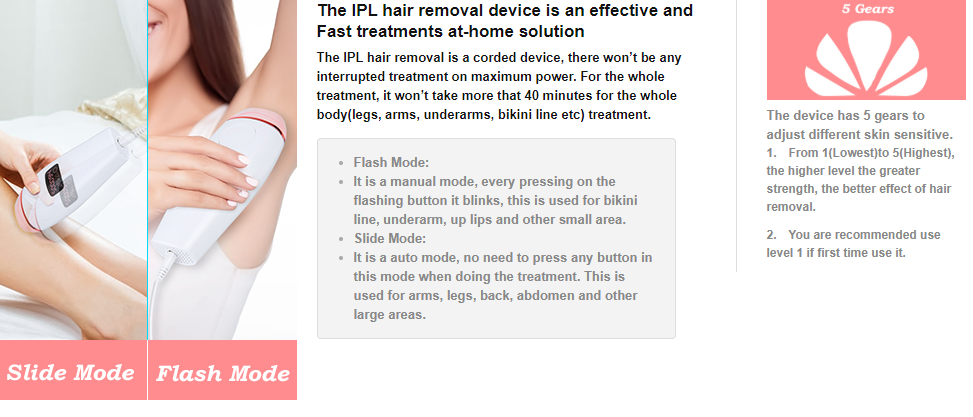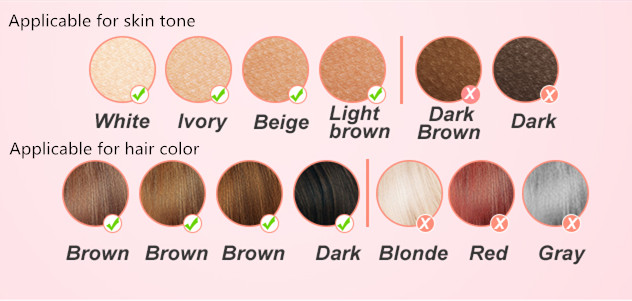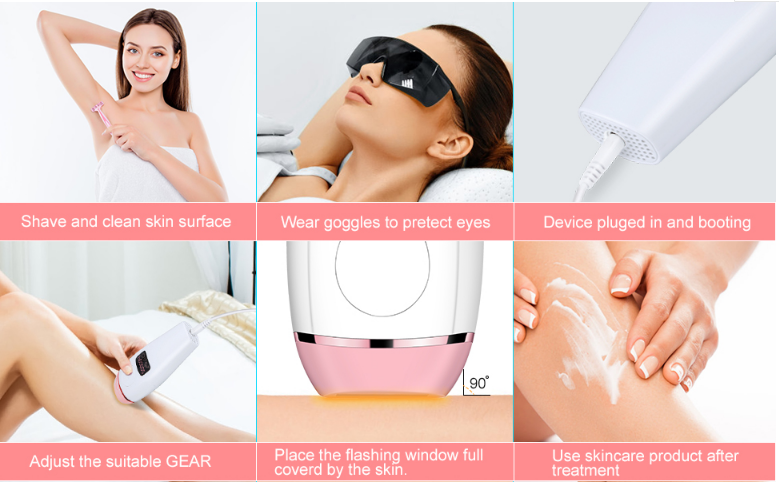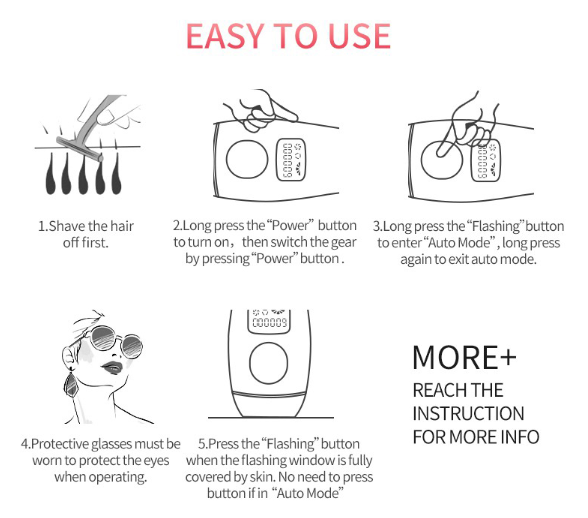 IPL is intense pulse light,it has been proven in clinical usefor over 10 years as a safe and effective technology. Filters in the handpiecechange the wavelength arrange allowing it is optimized for differentapplications and skin type.
How IPL remove the hair permanently?Pulsed light epilator, soft pulsed lightwaves directly on the hair, so that the hair follicles enter a dormant state,and then the hair in the light receiving area will naturally fall off.
Feature
1. OEM and ODM are welcomed
2. IPL long-lasting permanenthair removal
3. Portable&economic&timeconvenient&safety for skin*homeuse
4. Ice cool painlesssafety and soften-skin
5. 500000times flash
We are a manufacture who can do R&D,manufacture and salesourselves.Contact us for moreproducts and futher details. Welcome customized products and to visit our factory










What is IPL?

IPL (intense pulse light) technology is an effective hair removal system that worksdirectly to the root of hair through the laser. During irradiation, hairnaturally falls off and is inhibited from regenerating.
IPL tech is safe, painless, fast andeffective. The effect of depilation differs from person to person, it cancommonly achieve the effect of the complete elimination of hair after 8 weeks.It's ideal for almost whole body: face, arms, underarms, back, chest, bikiniline and legs.

Specification:
Lamp tubes: quartz Lamp 500,000 Flashes
Light source: Intense pulsed light
Color: white
Weight: 260g
Product Size: 190*79*39 mm
Area Spot Size: 3 CM²
Adaptor: 1.5m

ATTENTION:
Applicable skin color: White, Ivory, Beige,Light brown
Inapplicable/Unsafe: Dark brown and black

How can I use it?

Step 1: Clean and shave your hairs as short aspossible (at least less than 1 mm, the shorter, the better).
Step 2: Wear the goggles to avoid the IPL lightstimulating eyes.
Step 3: Choose a suitable energy level, 1stlevel is suggested for the beginner
Step 4: Touch treated areas vertically, andtreat the areas by turns. Don't repeat and omit (No more than 3 continuousflashes at the same spot).
Step 5: Treat on the starting areas and repeatstep 4 for 2-3 times

How often should I use?

Generally, a hair removal cycle takes 6 to 8weeks of regular treatments.
Stage 1: 2-3 times a week for the first 3 weeks
Stage 2: Twice a week for the 4-5 weeks
Stage 3: Once a week for the 6-8 weeks
Stage 4: Treat when needed after 8 weeks, andrepeat the treatment once every 2-4 weeks for optimal results.

Box Contains:
1 x Main body
1 x Goggles
1 x Adapter
1 x Shaver
1 x 6 Languages user manual

Guarantee: 1 year warranty