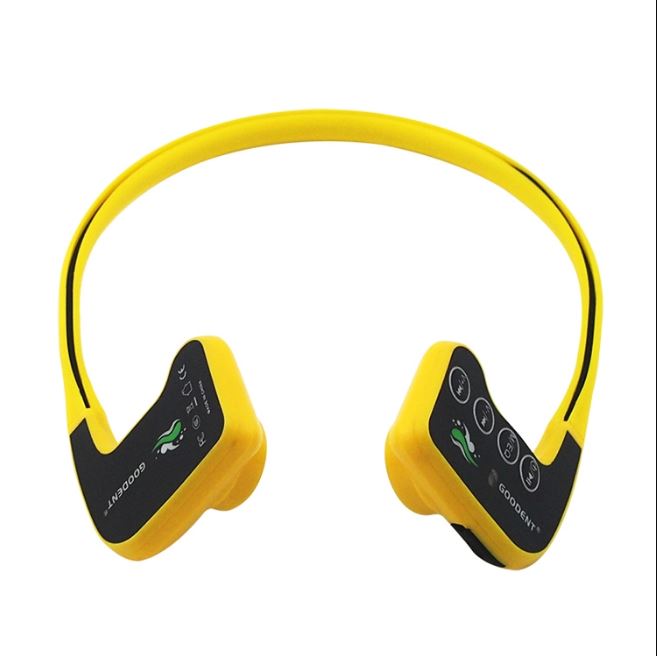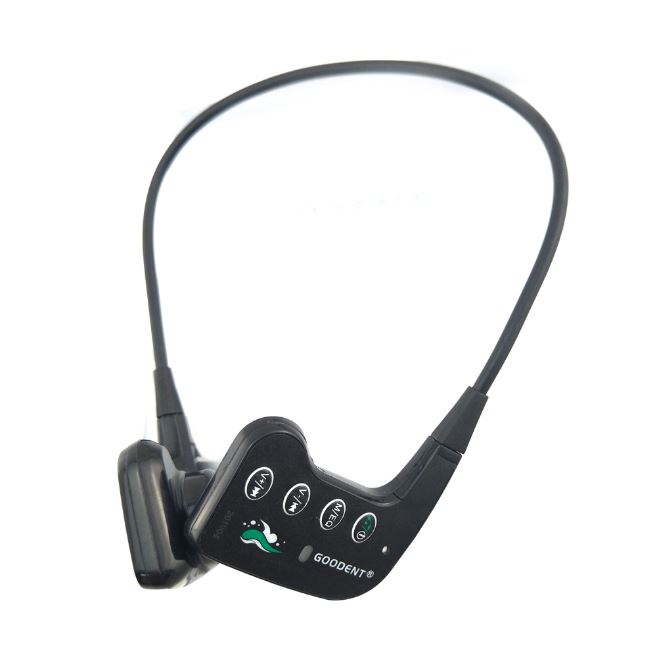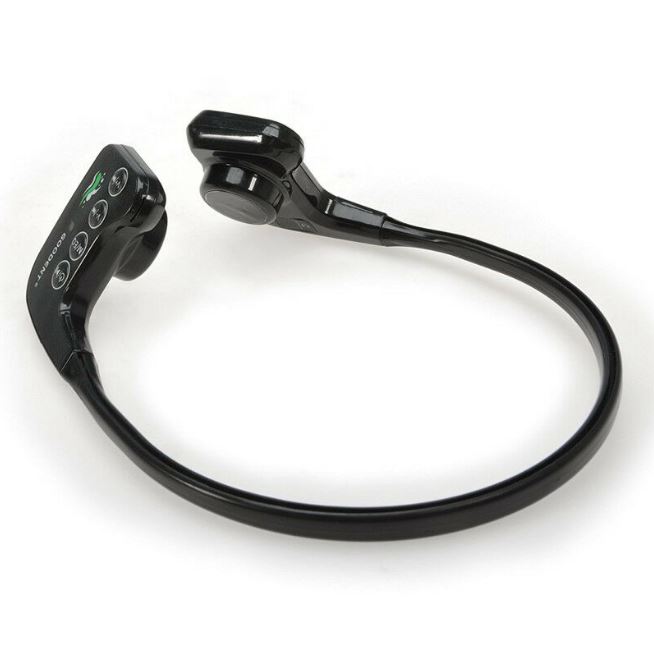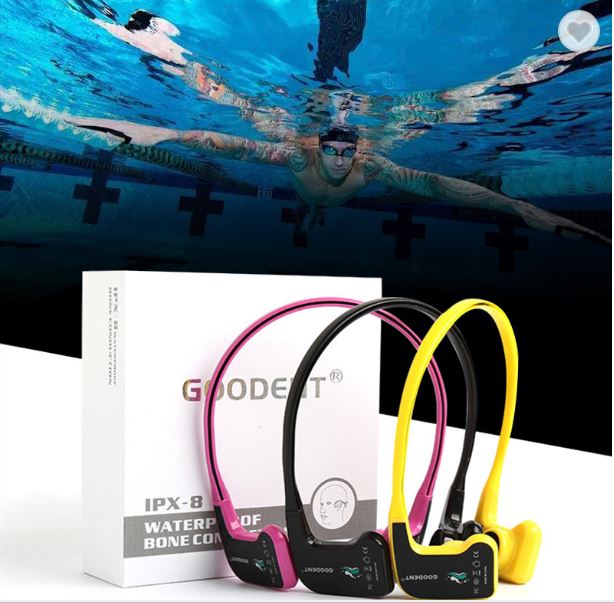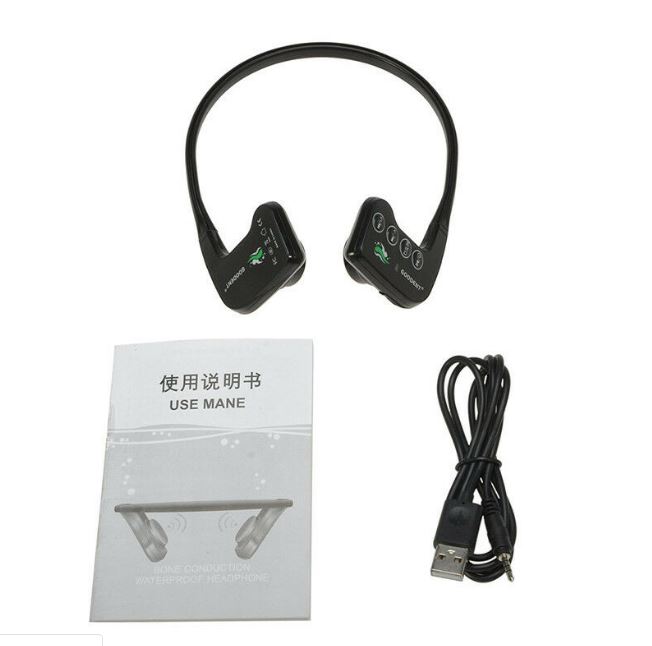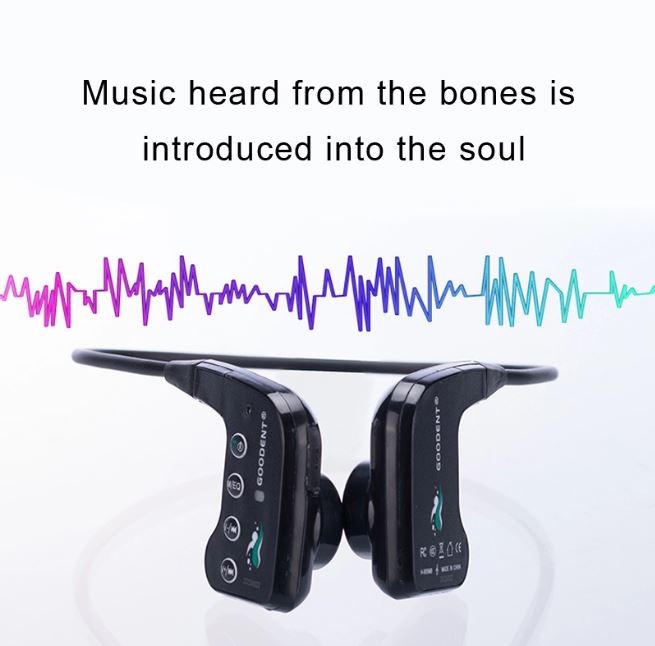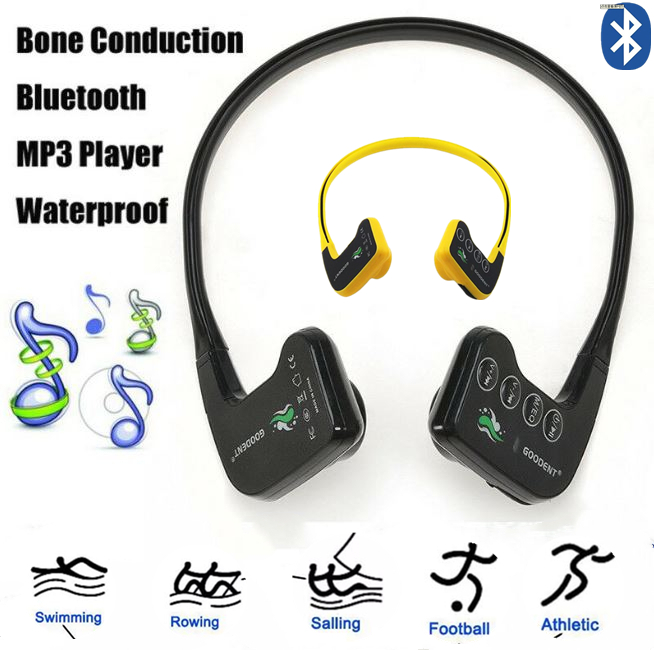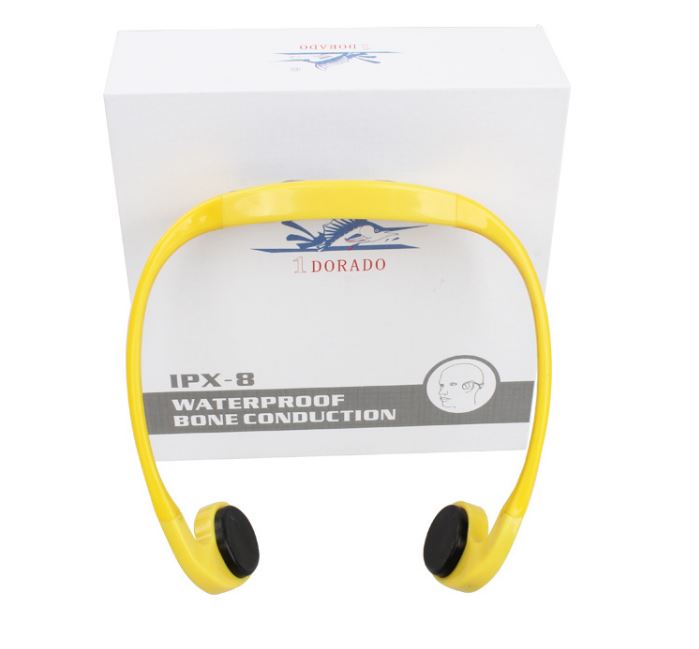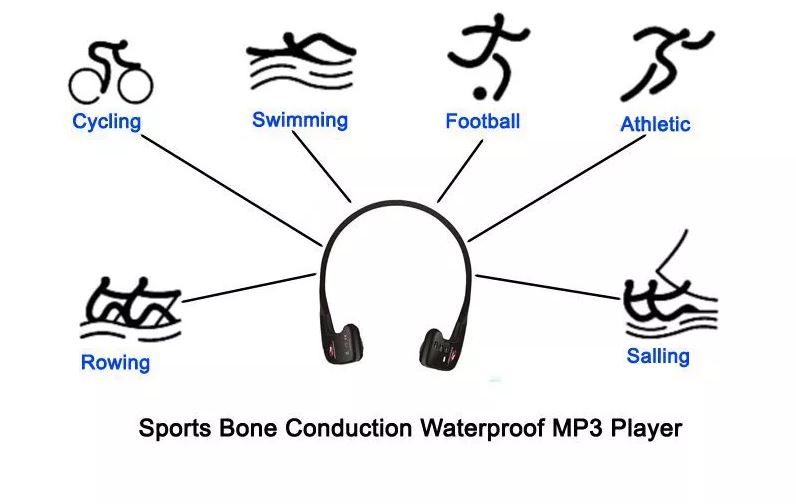 H905MBis a 2in1 "bone conduction mp3 player+ bluetooth headset": a waterproof,ear-free, bone conduction MP3 player with Bluetooth which allows you to enjoyhigh quality music when doing water/outdoor sports.
Bone conduction system transmits sounds via the skull rather than the outerear.
As your outer ear are not blocked by earbuds, when exercising outdoors, you areable to hear ambient sounds and maintain situational awareness while enjoyingthe tunes.
Function1: mp3 player: listen to music...
Function 2: bluetooth headphone: receive phone calls, listen to music...

Feature:
Waterproof: 10 meters under the water surface.
Bone conduction tech:
bestin water, Friendly to hearing impaired people,ok in noisy enviroment
MP3 player with waterproof
Bluetooth
Friendlyto hearing impaired people
Application
1.Download musicto play while swimming, sailing, running,ect
2.Listen to musicvia bluetooth while driving, cycling, hiking, etc.


A1: In general, we believe listening to human'svoice or the sound of music with ears only, but with this technology, the voice& sound transmitted by bone vibration, described as the bone conductedsound in other words, voice & sound transmitted by air vibrationsor bonesand skin vibrations or reach the auditory nerve.

Q2: Where it can be used?

A2: It's perfectly used in the water or specialwork environment, such ads underwater training sport or swimming center andsurfing on the water. With its MP3 and bluetooth functions, people enjoyed abetter amusement when swimming, running, hiking or climbing.


Q3:What are the advantages?

A3:
* The most advantages is to let ears absolutelyfree, even in the high noise condition, you can hear the clear sounds by theuse of ear plugs for the protection. At the same time, you can still enjoy yournormal conversationand listening to the surrounded sounds without removing thebone conduction speaker.

* In case of disable of hearing, you can usebone conduction as a hearing aid.
*waterproof*salt-proof*bluetooth
Specification

1) Intelligent voice:1.5 w*2(4ω) left channel right channel
2)Storage:Nand Flash Built in 8GB
3) USBConnection: USB 2.0 High Speed
4) Speed:Read over 6.0MB/sec; Write over 4.0MB/sec
5) BitRate:32Kbps-384Kbps(MP3);48Kbps-192Kbps(WMA)
6)Battery:High polymer lithium battery
7) ChargeTime: about 4 hours
8) Workingtime: about 4.5 hours( 8-10hours in voice situation)
9) Maxoutput: headphone 5w*2
10)SNR:≥82dB
11)Distortion rate:≤0.7%
12)frequency response:60Hz-20KHz
13)Power input:DC:3.7V
14)inputsensitivity:≤400mV
15)waterproof grade:IPX8
Q1: What is BoneConduction?

Packaging List

1*H-905MB Headphone
1*Power Adapter
1*USB Cable
1*Manual